My initial plan for the year was to release one book of my Spring River Valley series every month from January to December…but after releasing JILTED IN JANUARY [back in December actually] I started to think about how much I hate waiting for a new book in a series to come out.
After careful consideration, and because I'm in charge of my own release schedule – I released FIXED UP IN FEBRUARY and MIXED UP IN MARCH earlier this week, so people who enjoyed visiting Spring River Valley don't have to wait.
Because I also like sneak peeks and special giveaways, I've decided to give away TEN advance reading copies of AN AFFAIR IN APRIL – Book 4 in the series.
So from now until the 'official' release date of Book 4 [April 1], I'm going to give away a copy a week, one on every Friday starting on January 25th through March 29th.
Enter to win! To be entered in the weekly drawing to receive either a .pdf or a .mobi/.prc copy of AN AFFAIR IN APRIL, all you need to do is one of the following:
Tweet about any one of the Spring River Valley Books – use the hashtag #SpringRiverValley, or tweet to me at @ClariceWynter about one of the books or the series
If you've read one [or all] of the books and left an Amazon or Goodreads review – contact me and send me the link to the review [clarice @ newoa.com] [no spaces]
If you've blogged about any of the books or the series or reviewed any of them somewhere other than Amazon or Goodreads, contact me and send me the link to the post
I'll pick one winner every week [enter once and you're eligible to win on any one of the ten Fridays!]. I'll announce the winner on Twitter and at my blog and at Killer Chicks and I'll send you the format of your choice as listed above.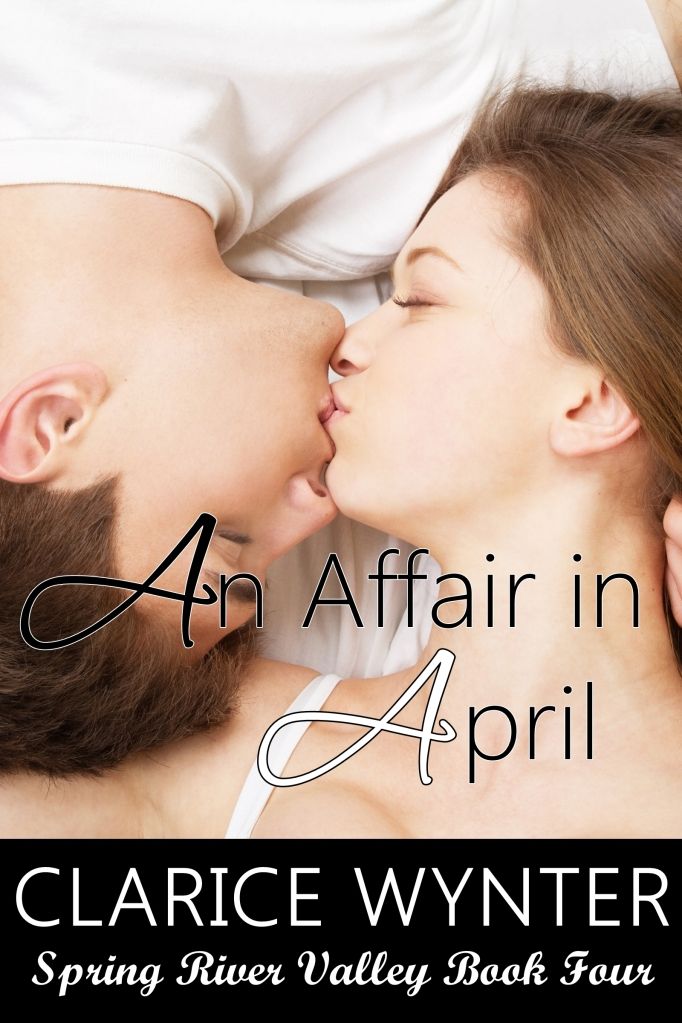 Lifestyle reporter Evie Prentice decides the wisest move is to protect her heart when, while on assignment, she lands in the arms of sexy self-defense instructor Tanner Croft, a man with a reputation for charming all the ladies in town.
Tanner relishes the challenge of convincing the prickly journalist to take a chance on him, but when a public scandal gives Evie the opportunity to grab a front page headline, the connection they forged is threatened.
Will a question of trust cool their love affair just when things start to heat up in Spring River Valley?